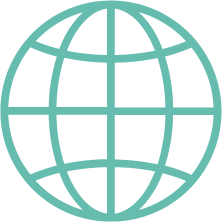 Dubai welcomes Loyalty & Awards 2021

THE WORLD'S BEST CONFERENCE FOR TRAVEL LOYALTY EXPERTS
Global Flight's Loyalty & Awards conference welcomes loyalty professionals from program operators, partners and suppliers every year to a fascinating international destination.
The 17th event will take place from 11 to 13 October 2021 in Dubai. Further details will be announced by the end of the year on this website.
The two and a half day event brings together airlines, hotels and other companies in the travel loyalty industry as well as suppliers to exchange information on new trends, achievements and innovations in travel loyalty.
As a meeting point for travel loyalty experts, this is one of the rare chances to both expand your knowledge on the topic and network face-to-face with a large group of peers.
The two latest events took place in Paris (2019) and Vancouver (2020). Click here to see pictures from our 2020 Vancouver conference - you will certainly find some familiar faces!
Last years' attendees
MEET THE DECISION MAKERS
COMPANIES
Full-service and low-cost airlines, representatives of 3 alliances,  hotels, rental car companies, banks, airline and hotel booking platforms, IT suppliers, others
 Average annual statistic numbers of the past two years
Testimonials
Thanks for another great conference. Everything was well organized and content of the sessions was good. Good hotel and location as well.
Robert Moerland
Global Head of Business Development, Traveler Experience Suite
Amadeus
You and your team made a great work and I really enjoyed every minute I spent in the conference! 
Alexandra Christopoulou
Loyalty Manager
Aegean Airlines
It has been a very good conference you organized in Vancouver. It was fun!
Valerie Bader
Sales Executive
Loyalty Partner Solutions
2021 Sponsors and Media partners