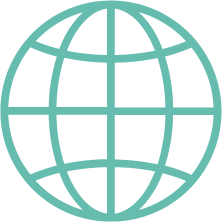 THE WORLD'S BEST CONFERENCE FOR TRAVEL LOYALTY EXPERTS
Global Flight's Loyalty & Awards conference welcomes loyalty professionals, suppliers and customers every year to a new beautiful international city.
The 16th edition took place from 24-26 February 2020 in Vancouver, after the 2019 event in Paris.
The 2021 event will take place in the first half of October. Details will be announced in due course.
The two and a half day event brings together airlines, hotels, as well as suppliers and other companies in the travel loyalty industry, to exchange information on new trends, achievements and innovations in travel loyalty.
As a meeting pint for travel loyalty experts this is one of the rare chances to both expand your knowledge on the topic, and network with a large group of peers. Click here to see pictures from our 2020 conference in Vancouver.
Last years' attendees
MEET THE DECISION MAKERS
COMPANIES
Full-service and low-cost airlines, representatives of 3 alliances,  hotels, rental car companies, banks, airline and hotel booking platforms, IT suppliers, others
 Average annual statistic numbers of the past two years
Testimonials
I really enjoyed the event. Well organised and very stimulating discussions! 
Dorothée Mariotte
Global Retention and Customer Engagement Manager
Eurostar
The content was of a very high standard throughout and the opportunity to learn from and network with passionate, like-minded industry colleagues invaluable – looking forward to next year's event!
James Curry
Manager Product Design
Emirates
Really enjoyed the event and well put together and run! Great to connect with so many loyalty experts, industry friends old and now new, a privilege.
Richard Moore
Director of Partnerships
Virgin Group Loyalty Company
2020 Sponsors and Media partners