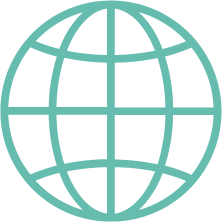 THE WORLD'S BEST CONFERENCE FOR TRAVEL LOYALTY EXPERTS
Global Flight's Loyalty & Awards conference welcomes loyalty professionals from program operators, partners and suppliers every year to a fascinating international destination.
The 19th event will take place from 9 to 11 October 2023 in Rio de Janeiro. Further details will be announced by the end of the year on this website.
The two-and-a-half-day event brings together airlines, hotels and other companies in the travel loyalty industry as well as suppliers to exchange information on new trends, achievements and innovations in travel loyalty.
As a meeting point for travel loyalty experts, this is one of the rare chances to both expand your knowledge on the topic and network face-to-face with a large group of peers.
In line with international policies and our philosophy to condemn any kind of hostile actions, kindly note that we don't accept any registrations for the Rio de Janeiro event from state-owned companies from Russia or Belarus.
The two latest events took place in Madrid (2022) and Dubai (2021). Click here to see pictures from our 2022 Madrid conference - you will certainly find some familiar faces!
Last years' attendees
MEET THE DECISION MAKERS
COMPANIES
Full-service and low-cost airlines, representatives of 3 alliances,  hotels, rental car companies, banks, airline and hotel booking platforms, IT suppliers, others
 Average annual statistic numbers of the past 4 years
Testimonials
What a great way to reconnect with so many loyalty professionals - to discuss business, trends and latest insights, and indeed have fun at the same time!
Eveline Van Sandick
CEO
Attached Global
It was indeed a very well-conceptualized and organized event, kudos for raising the bar each year.
Shefali Higgins
Head Member Engagement, Emirates Skywards
Emirates
Very interesting and comprehensive overview of the state of the industry, current and future trends and also great and very interesting participants.
Ben Lipsey
SVP Customer Loyalty
Air France KLM
2022 Sponsors and Media partners