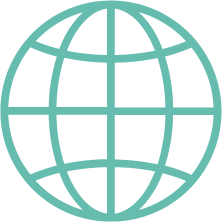 THE WORLD'S BEST CONFERENCE FOR TRAVEL LOYALTY EXPERTS
The Loyalty & Awards conference welcomes you every year in one of the most beautiful cities in the world.
The 16th edition took place from the 24th to the 26th of February 2020, this time in Vancouver.
This two and a half day event is designed to bring together airlines and hotels, as well as suppliers and other companies in the travel industry, to exchange information on new trends, achievements and innovations in travel loyalty. 
This is a meeting point of travel loyalty experts - one of the rare chances to both expand your knowledge on the topic, and to network with a large group of peers.
Last years' attendees
MEET THE DECISION MAKERS
COMPANIES
Full-service and low-cost airlines, representatives of 3 alliances,  hotels, rental car companies, banks, airline and hotel booking platforms, IT suppliers, others
 Average annual statistic numbers of the past two years
Testimonials
Elodie Noriant
Sales & Development Director Europe
Miles Attack
Really enjoyed the event and well put together and run! Great to connect with so many loyalty experts, industry friends old and now new, a privilege.
Richard Moore
Director of Partnerships
Virgin Group Loyalty Company
Good productive conference especially from a networking point of view. Good insightful presentations overall.
Nejib Benkheder
Senior Vice President
Skywards, Emirates Airline