Loyalty Awards

Loyalty Awards 2019 winners
Loyalty Awards 2019 winners
Award winners at Loyalty & Awards 2019 revealed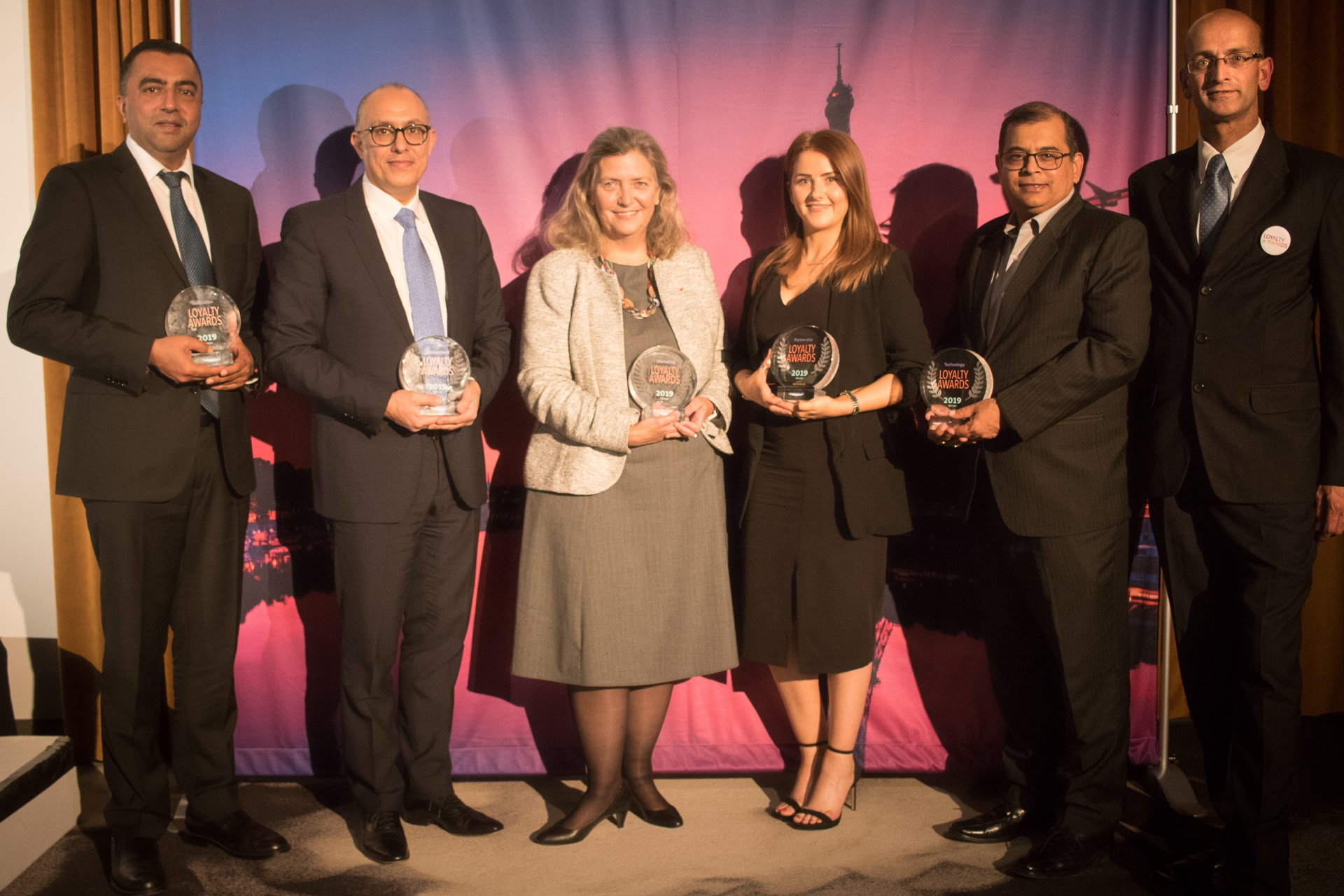 Gautam Rastogi (Ascenda), Nejib Ben-Kheder (Emirates), Isabelle Birem (AccorHotels),
Evelyn Bennet (Etihad), Manish Dureja (Jet Privilege), Ravindra Bhagwanani (Global Flight)
Global Flight has awarded AccorHotels, as well as Emirates, Etihad and Jet Airways, for their innovations in their loyalty reward schemes as part of the Loyalty & Awards 2019 conference, currently being held in Paris. Ascenda Loyalty won the award for the best innovation in the Supplier category.
With a record number of nominations across the different categories, winners were required to demonstrate a higher level of innovation than ever. Ravindra Bhagwanani, Managing Director of conference organiser Global Flight and chairman of the Loyalty & Awards conference, highlighted this in his opening speech: "With around 500 programs operated by airlines, hotels and other companies in the travel sector, you definitely need to go that extra mile in terms of creativity in order to stand out from the crowd", he said.

Best Marketing campaign
The award for the Best Marketing Campaign went to AccorHotels for their innovative Seeker campaign. Following the acquisition of Fairmont, Raffles and Swissôtel, the campaign successfully helped Accor to overcome the challenge that its loyalty program Le Club Accorhotels was little known in the North American market, which became strategically important with the expansion of the Accor footprint due to the acquisition.
Best use of technology
The second award handed out was in the category "Best Use of Technology", which was awarded to JetPrivilege, the Frequent Flyer Program of Indian carrier Jet Airways. The program has successfully implemented online Voice Search, helping the program to bring greater visibility to its numerous accrual partners and innovating intelligently since more and more online searches are moving away from classical web text searches to voice searches.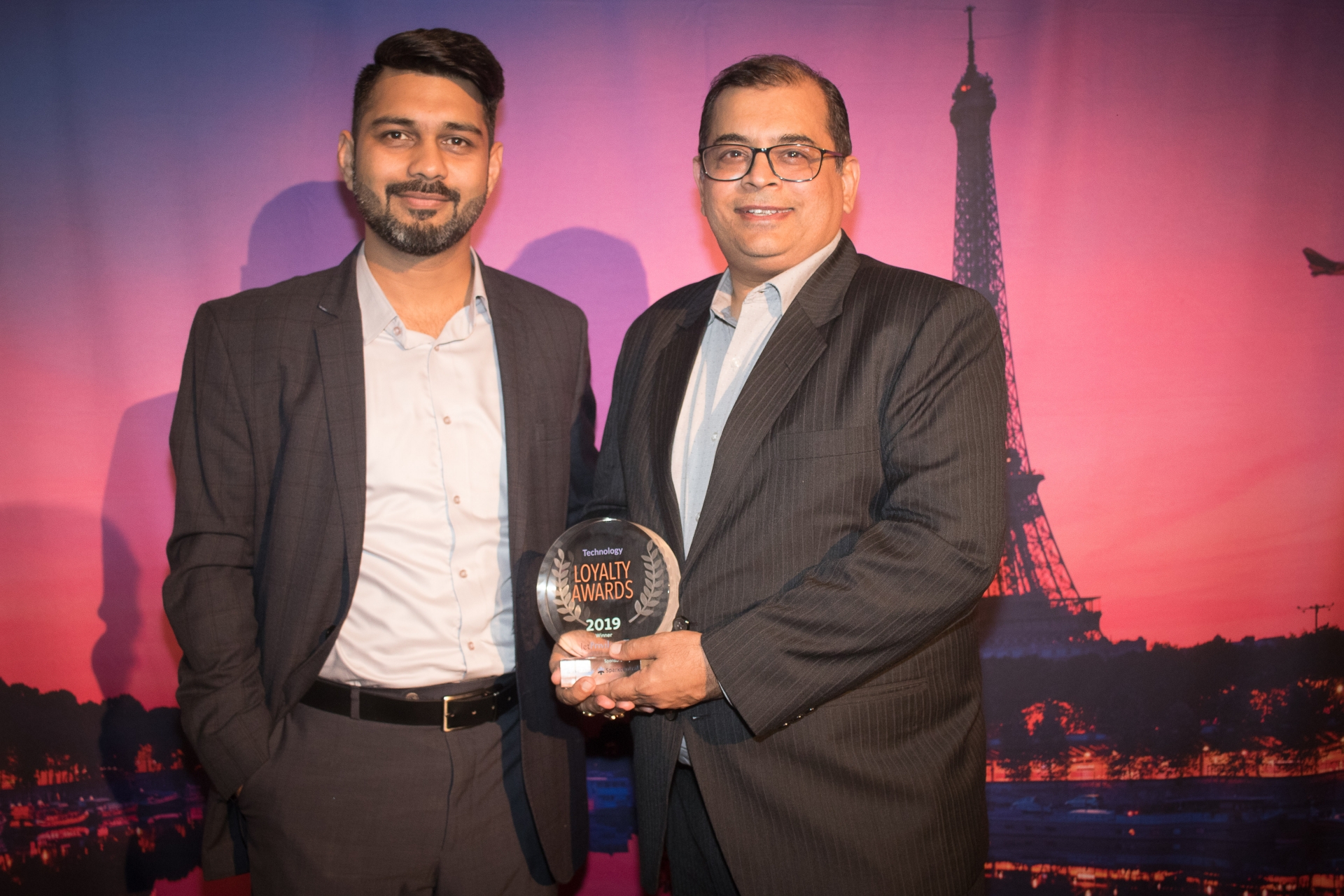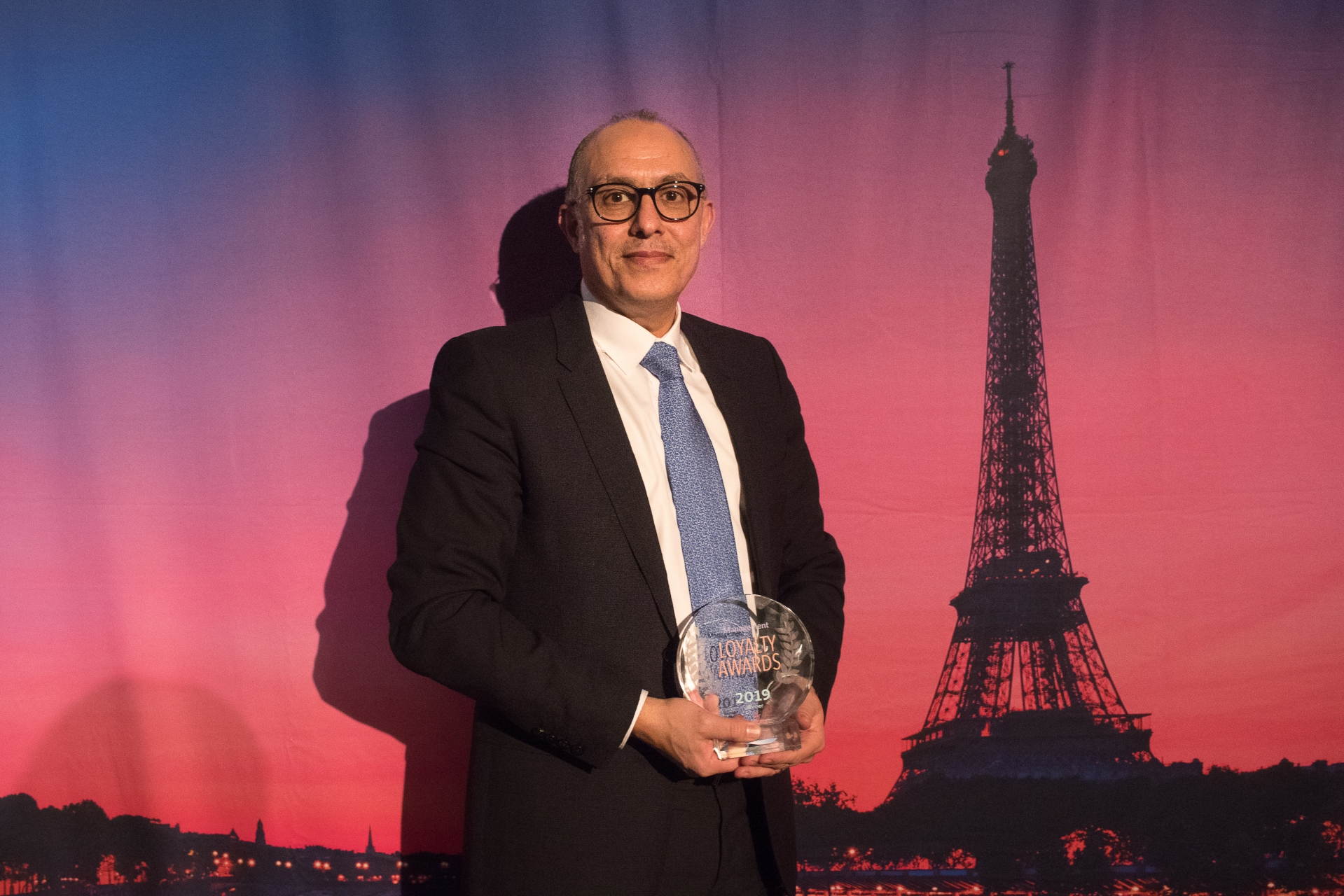 Excellence in management
The award for "Excellence in Management" went, for the second year in a row, to Emirates. The airline saw encouraging results from implementing dynamic pricing for the award upgrades offering for Skywards members. After a completed booking, not only was the display of available upgrades enhanced, but members saw also individual discounts, leading to a strong increase in the offer take-up rate.
Best loyalty partnership
The final award for program operators recognised the "Best Loyalty Partnership". This award went to Etihad Airways. In cooperation with its co-branded credit card partners, its Etihad Guest program has successfully implemented target-based mileage incentives based on the cardholder's individual history to increase credit card spend on international travel.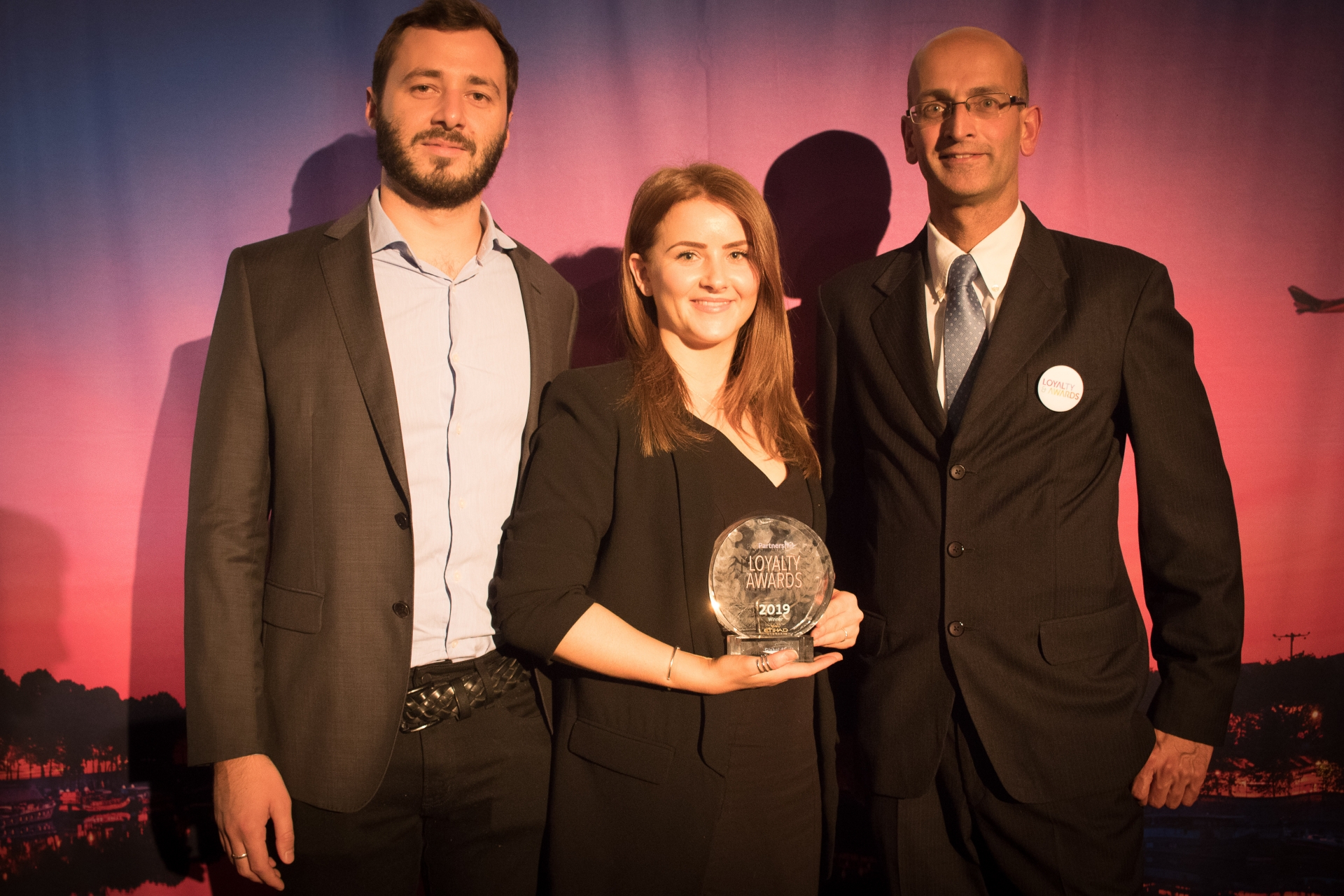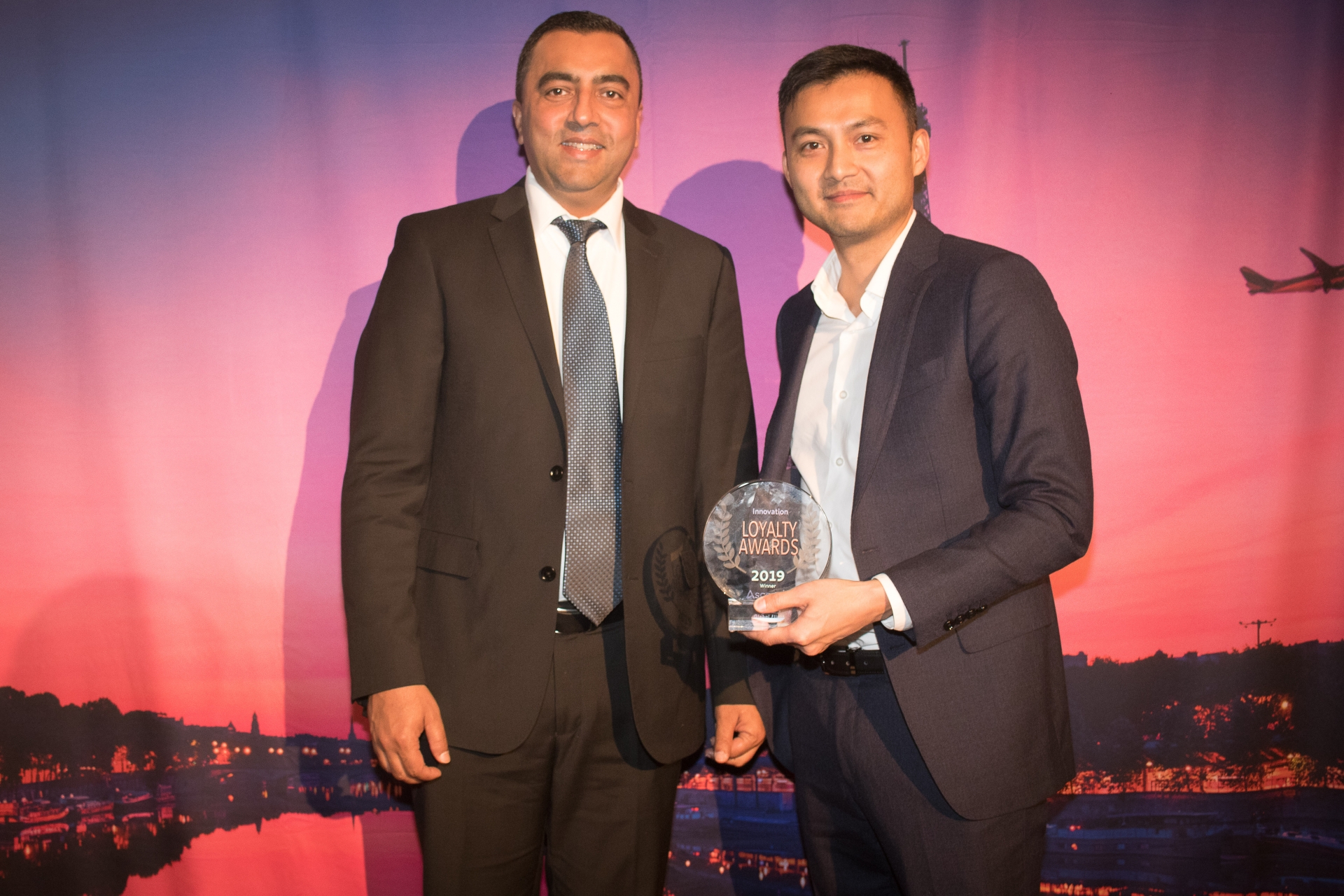 Best supplier innovation
In the Supplier category, Ascenda Loyalty was recognised for the Best Innovation. Ascenda got this honour for its TransferConnect, a platform enabling easy transfers of bank points into airline and hotel loyalty programs.